Oprah Winfrey's Golden Globes Speech
On January 7th, 2018, American media proprietor Oprah Winfrey presented a touching speech after winning the lifetime achievement award, also known as the Cecil B. DeMille award.
Oprah gave an emotional speech about the racial and gender inequalities that still exist in our world. During her speech, Oprah touched on her humble upbringing and childhood dreams. After being introduced by Reese Witherspoon, she acknowledged the fact of being the first black women to win the award. Her speech brought the house down, and it wasn't just the most rousing speech of the night, but it was a direct address to the #MeToo movements.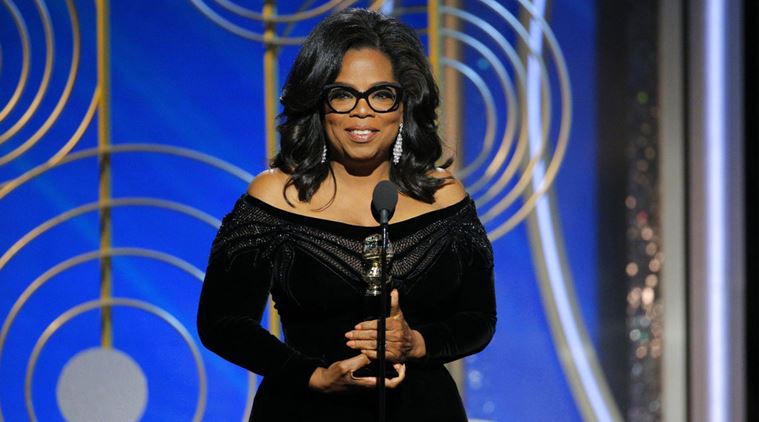 ;
Oprah wove stories of her childhood into the speech, like watching Sidney Poitier win an Oscar in 1964, and like watching her mother "bone tired from cleaning other peoples houses." She talked about her own career successes, and praised important people for their horrific stories about corruption and abuse.
Mrs. Winfrey recounted the story of Recy Taylor, a historic black women who was raped and left on the side of the road, never knowing who her assailants were. A quote from Oprah states this reference, "For too long, women have not been heard or believed if they dared to speak their truth to the power of those men." She paused for a moment and repeatedly stated," Their time is up!" The audience clapped and cheered.
Mrs. Winfrey also reveals her secrets to success and happiness. She talked about what she loves to do and encouraged others like young children to do what they love. At the end of Oprah's speech, she said one thing that truly moved everyone and caused a huge applause throughout the room. "So I want all the girls watching here, now, to know that a new day is on the horizon! And when that new day finally dawns, it will be because of a lot of magnificent women, many of whom are right here in this room tonight, and some pretty phenomenal men, fighting hard to make sure that they become the leaders who take us to the time when nobody ever has to say "Me too" again."