UFO Spotted Over the Coast of Ireland
The Irish Aviation Authority is investigating a mysterious flying object that was spotted by a British Airways pilot over the west Irish coast on Friday, November 9, 2018.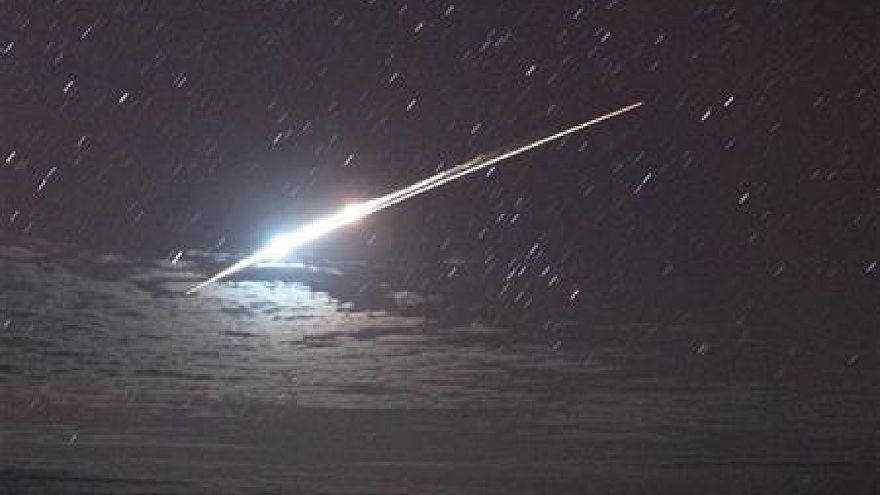 At 6:47 AM local time in Ireland, a British Airways pilot contacted traffic control. The pilot wanted to know if there were any military tests because there was something "moving so fast". The air traffic controller replied that there were no such exercises in the area. The pilot reported that it was "a very bright [UFO] that disappeared at a very high speed". A Virgin Airlines pilot also witnessed the flying object and described it as a "meteor or another object making some kind of re-entry" He said it looked like "multiple objects following the same sort of trajectory – very bright from where we were". Multiple pilots witnessed the event and were relieved to hear that they weren't the only one.  Another pilot weighed in on the speed saying it was"absolutely astronomical, Mach 2 or something. Commercial jetliners usually fly at Mach 0.64."  A spokesperson for the Irish Aviation Authority says, "This report will be investigated under the normal confidential occurrence investigation process." The Irish Aviation Authority is investigating the speedy, bright, flying object to find out what it is.
Sources:
https://www.bbc.com/news/world-europe-46181662
https://www.theguardian.com/world/2018/nov/13/irish-authorities-investigate-ufo-sightings-by-commercial-pilots
https://www.euronews.com/2018/11/13/ufo-sightings-re
https://globalnews.ca/news/4658094/ufo-sightings-ireland-pilots/ported-by-pilots-over-ireland